A note from the development team.
We are proud to bring you MEDI-BOOK v1.0.8, it has undergone a lot of changes Q2 2021 and we have include these in the latest production build, full information on the release can be found in the release notes section in your main dashboard.
We have listed some of the new functionality below.
If you would like to see additional features and functions drop us an email to ideas@grovetech.org.
New School Year
Welcome back to a new school year after a hopefully relaxing Summer Holiday for you all!
To enable MEDI-BOOK to access your new students, don't forget to run the Wonde Data Sync from the System Administration > Integration Services menu.
Ensure the MIS system is updated prior to this so all the latest information is available to be synced.
iOS and Android Apps
MEDI-BOOK now includes a native iOS and Android app. Available in the respective app stores (search MEDI-BOOK Accident).
Offline Accident and Illness support, create and save information with or without a live internet connection.
Enable parents to view accident information in the presence of school staff and sign to confirm it has been viewed by them.
Medication Manager
Medication Manager now supports adding medication for a specific student. This enables medication to be quickly and securely administered to the student.
Add registered medication to a schedule by date/time, number of days or number of weeks.
Issue medication to a person, only listing their registered medication or authorised system medication.
Report on medication registered in the system which is linked to a student.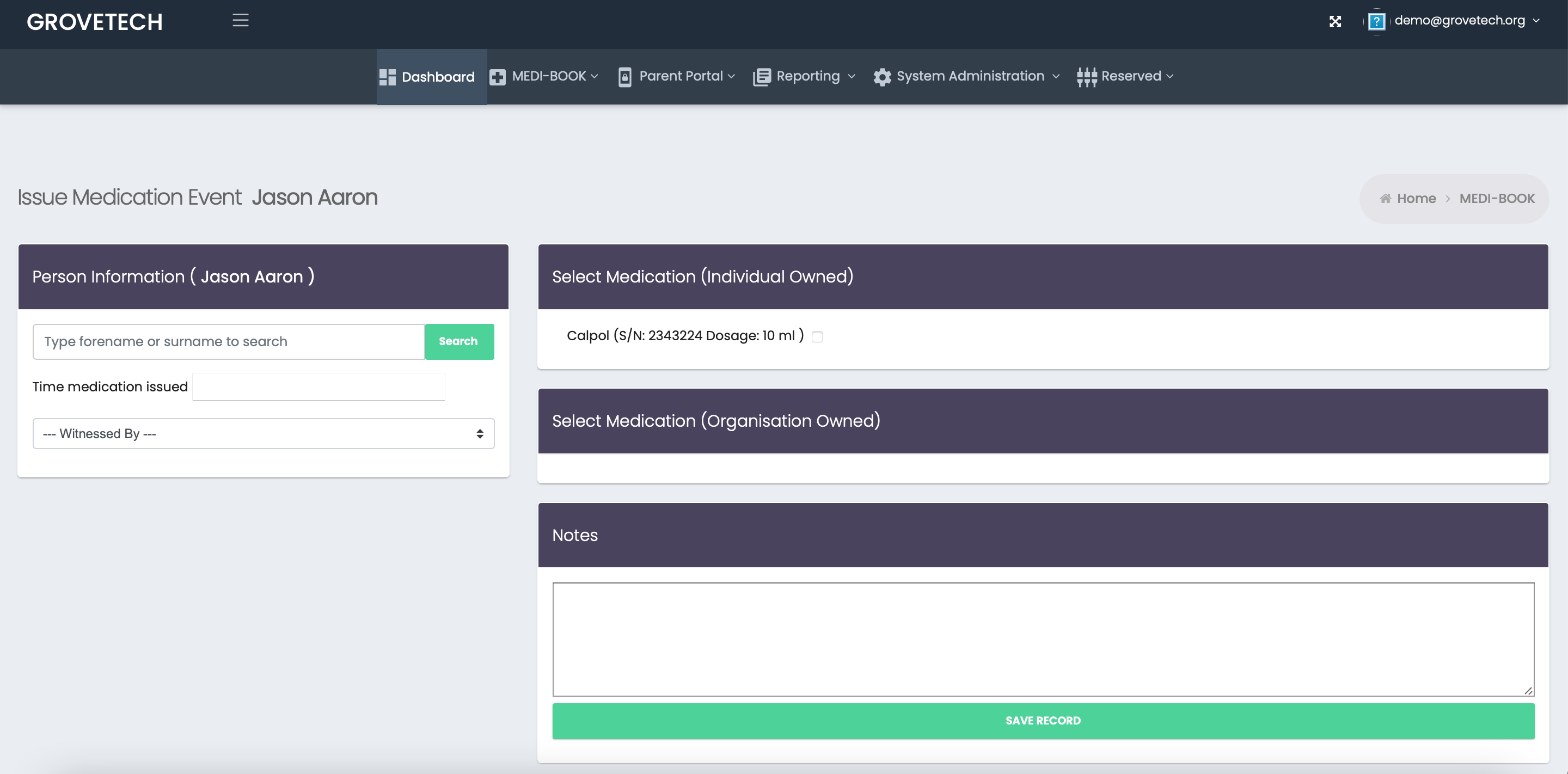 Mobile Web Application
Add accident notes when creating an accident both online and offline.
Accidents are added to the auto-email queue to be sent to parents automatically.
Auto Email Functionality
Within the MEDI-BOOK system, there is now functionality for an accident report to be emailed automatically to the students' parent/carer upon creation of their accident report.
Report Signatory
Reports whether they are emailed or viewed in the parent portal or mobile applications now come with the ability for a parent to view and sign to confirm they've seen an accident report there and then when they collect their child.
Once the report is signed it is flagged in the main dashboard.